Sept 25 – Ayelet Rose Gottlieb Quintet
Ayelet Rose Gottlieb Quintet
9:30p
  Ayelet Rose Gottlieb – Voice Jennifer Choi – Voilin Carmen Staaf – Piano Michael Bates – Upright Bass Ronen Itzik – Drums
"The stunning Gottlieb possesses a powerful voice" JazzTimes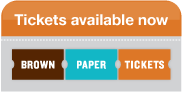 Ayelet Rose Gottlieb is an international performer, an explorer of sound and seeker of musical adventures. With her unique
blend of jazz, middle-eastern & jewish music, combined with her innovative approach to composition and
improvisation, she performs globally, including recent performances at the Vancouver Intl' Jazz Festival, San Sebastian's Jazzaldia 
Festival and London's The Forge, music and arts venue.
A member of John Zorn's a-cappella quartet Mycale, she is about to perform at the Metropolitan Museum of Art on Sept 28th, 
as part of "John Zorn – A Museum-Wide Celebration". 
Tonight Ayelet will will be sing in Hebrew, English and Ladino. She will perform music from her upcoming release Roadsides,
featuring her compositions to Israeli and Palestinian contemporary poetry, as compositions and arrangements from her previous albums.
©2013 ShapeShifter Productions LLC
Social Widgets powered by AB-WebLog.com.